Animal Dress -up Day / Dia de vestirse como su animal favorito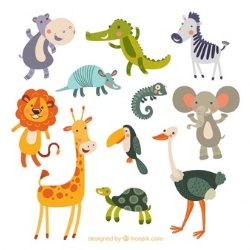 What

Animal Dress -up Day / Dia de vestirse como su animal favorito

When

2/26/2020
RIo VIsta Students,
If you like cats, elephants, alligators or any other animal, today is your lucky day!! You can come to school and represent your favorite animal. Parents we hope your child has a fun time coming up with their absolute favorite animal to show. Please make sure that they are dressed appropriately and that their outfit does not interfere with their daily activities at school, which will remain as usual. We can't wait to see you.
Estudiantes de Rio Vista,
Si les gustan los gatitos, elefantes, cocodrilos o algún otro animal, hoy es su dia de suerte!! Pueden venir
a la escuela
vestidos listos para representar su animal favorito . Padres, esperamos que su estudiante se divierta tratando de decidir cuál es su animal favorito para enseñar. Por favor asegúrense que estén vestidos apropiadamente y que el disfraz no obstruya las funciones diarias, ya que todas las actividades diarias seguirán como normal. Esperamos ver lo que escogen sus estudiantes.
Copy to Google Calendar
•
Download iCal Event