Pacific Fundraiser Assembly / Asamblea de Recaudación de fondos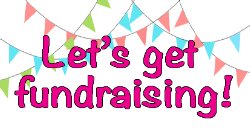 What

Pacific Fundraiser Assembly / Asamblea de Recaudación de fondos

When

10/4/2019

Where

MPR
Rio Vista Families,
Pacific Fundraiser company will be at our site this Friday, October 4th. Your student will be participating in an assembly and will take home a packet with all the information needed for the fundraiser. Your student will have two weeks to sell items with your help, the order form along with the funds will be due back on October 21. Please help us by making sure the money matches the total on the order for as we do not provide change. Thank you for your support!
Familias de Rio Vista,
La compañía Pacific Fundraiser estará en nuestra escuela este 4 de octubre. Su estudiante participara en una asamblea y se llevara a casa un paquete con toda la información necesaria. Su estudiante tendrá dos semanas para vender los artículos. La orden y los fondos devén ser regresados a la escuela el 21 de octubre. Por favor ayude al proveer el dinero correspondiente con la orden ya que la escuela no provee cambio. Muchas gracias por su apoyo!
Copy to Google Calendar
•
Download iCal Event