Wear your Halloween Costume / Usen du disfraz de Halloween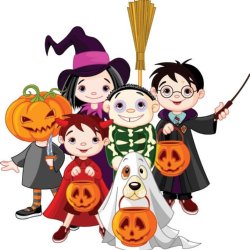 What

Wear your Halloween Costume / Usen du disfraz de Halloween

When

10/31/2019
Dear Roadrunners,
Guess what? We are doing an wonderful job at staying drug free. Let's all join in and scare drugs away by wearing our Halloween Costume today!!! Roadrunners are amazing and have more fun things to do!! Have a safe and happy dress-up day!!
9:00 a.m Halloween Parade
Halloween Fotos - please send money with your child prior to the start of the day ( we would like to limit class interruptions)
Costume Contest - School activity
Adivinen que? Estamos haciendo un maravilloso trabajo al mantenernos libre de drogas. Vamos a unirnos a espantar las drogas de nuestras vidas al usar un disfraz de Halloween!! Nuestros Correcaminos tienen cosas mas divertidas que hacer!! Esperamos que tengan un dia maravilloso!
9:00 Desfile de Disfraces
Fotos de Halloween - Por favor envíen el dinero con su estudiante antes del principio de clases (estamos tratando de limitar interrupciones al salón de clase)
Concurso de Disfraces
Copy to Google Calendar
•
Download iCal Event