Dress up Day!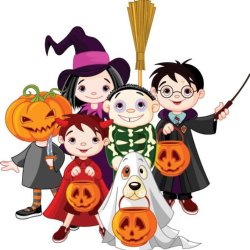 What

Dress up Day!

When

10/31/2018
Its time for our anual Halloween Parade. Students are welcome to wear their Halloween costumes to school. Please help us keep students safe by following the following costume guidelines: Please, no masks with squeezable blood, inappropriate or offensive costumes, no inflatable costumes or costumes that will impede proper movement by your child including extremely loose or tight fitting costumes. the following items will not be allowed, toy weapons ex: knives, guns, chainsaws etc.
Parents lets help our students have a wonderful and memorable day.
Thank you in advance for your cooperation.
Es tiempo de nuestro Desfile Anual de el día de disfraces. Los estudiantes podrán usar su disfraz y participar en el desfile durante el día escolar. Por favor ayúdenos a mantener a todos los estudiantes fuera de peligro al seguir las guías de vestuario. Por ejemplo, no se permitirán disfraces / mascaras con sangre liquida, disfraces inapropiados o ofensivos, disfraces inflatables or disfraces que impidan el movimiento de su hijo/a or que estén muy flojos o muy ajustados. Los artículos siguientes no serán permitidos: juguetes que aparenten ser armas, por ejemplo: navajas, pistolas, serruchos ext.
Padres ayúdenos a proveerle a todos los estudiantes un día bonito y memorable.
Gracias por su cooperación.
Copy to Google Calendar
•
Download iCal Event